So basicly I've been pretty much away from the emu scene. Not much here, and I've been pretty much just set on my car, so basicly right now she's pretty much dont, would say about a 99.96% done. All I need, is my Long tube headers which should be arriving this week and maybe do some bumper cut-outs, and I think I should get some smoked headlights aswell, and eventually replace my vent cowl seeing and it's all cracked and pieces missing. Well Here's she basicly is.
My mods are:
Flow Masters 40's W/ True Duals
Custom Paint
Mac CAI
Custom Painted Rims
Painted interior
Rear Seat Delete
Ford Racing C-Lowering Springs
Steeda Tri-Ax Shifter
Tint
Sony deck W/ Alpine sub & amp
Glow Gauges
Decklid Black Out
GT hoodscoop W/ Full side scoops.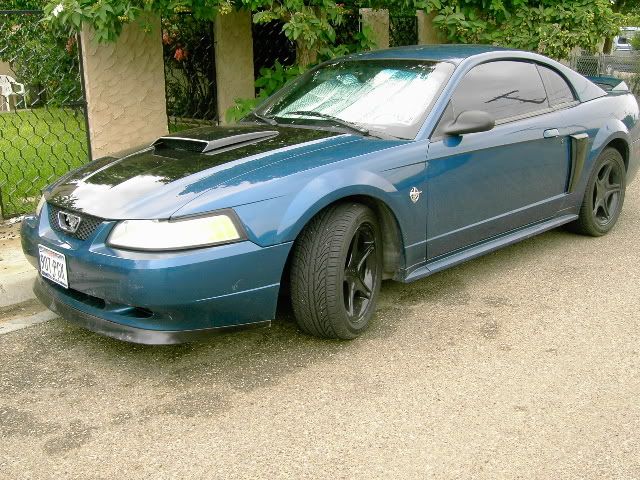 Washed before I had the hood painted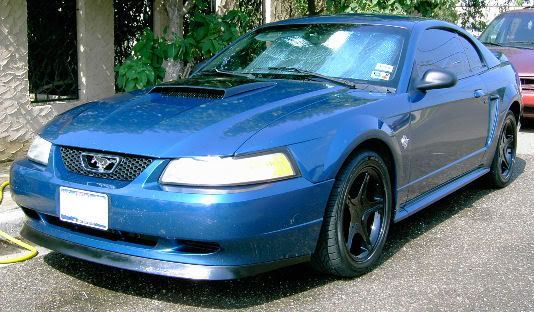 My Calipers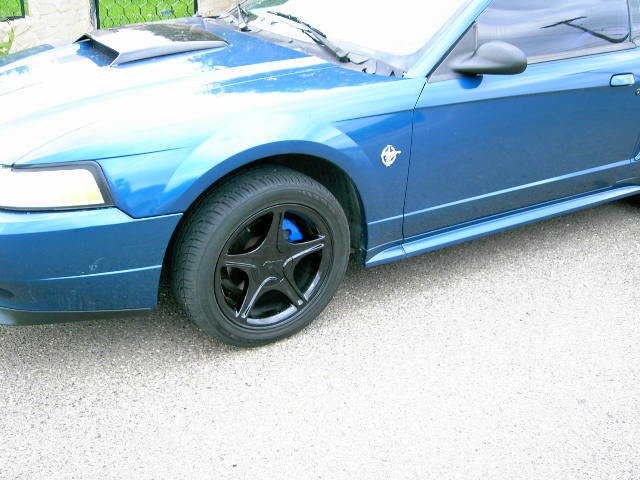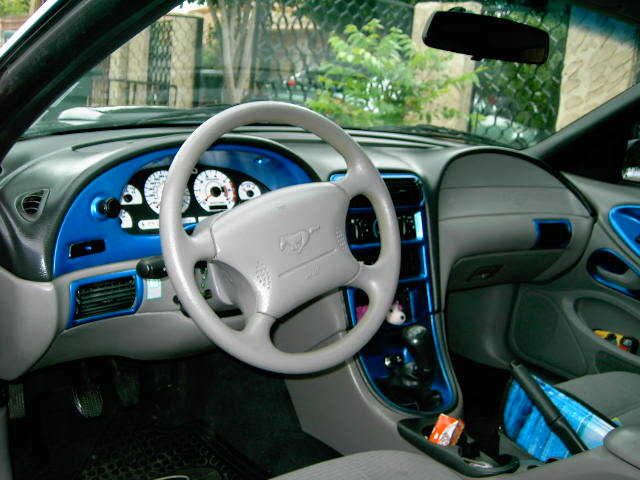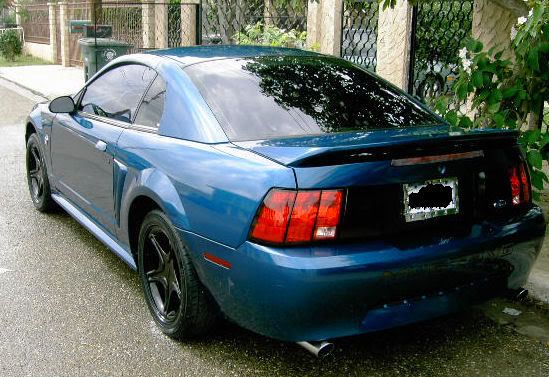 I saw a GT(V8) mustang that I've been wanting to look at but the car lot owner opens as random hours of the day.