Please can you add an artwork option (working with shaders) like Mess or MAME ? Love playing Samurai Spirits RPG and RAINE is the best NeoCD emulator and i want to play like... this :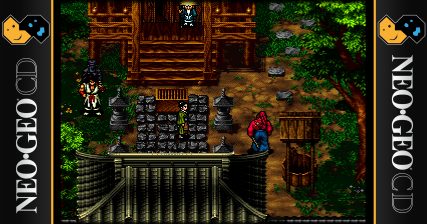 This is a Mess screenshot but this game has "scratchy" sounds when you are on the map, out of villages (with Mess and his CHD file). No problem with RAINE which is really the best for NeoCD emulation. But... as show in this picture, really love to play with this overlay, no with black borders.  
Please help

Edited by Leatherface, 26 April 2018 - 04:37 PM.