Hello, Tux! Thank you so much for your update! Now OpenGL works normally in version 0.64.14.


So I've started playing some games again and found some graphical glitches in KOF96 and The Last Blade 2 in case you wanna have a look later.

In KOF96, we have these weird rectangles in some demo scenes as the ones below:

1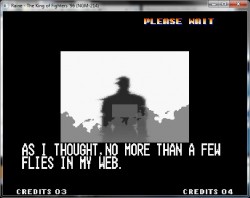 savestate: https://mega.nz/#!R1...nBeINtKWo3km29E

2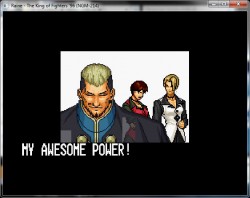 savestate: https://mega.nz/#!lx...PybBWLcLSXoT9NA

Notice that in the second screenshot above we can also see a transparent rectangle where it shouldn't happen.

In The Last Blade 2, we have a strange scene with the eyes of the character showing without his face. The screenshot is from the NGCD game. The glitch doesn't happen in the NG rom version. Take a look:

NGCD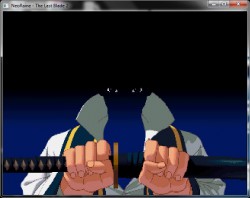 savestate: https://mega.nz/#!l8...A_6qJRZ6LAqVKP0

NG rom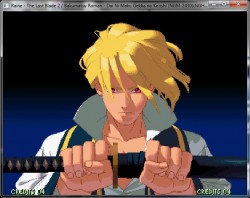 savestate: https://mega.nz/#!og...SM7XUPBOZeBNFrc

You can use the save states above to try to reproduce the glitches and see if there's anything you could do about them for now or for the future. As you can see, they are not hindering the gameplay at all.



Thank you so much again for your time.




PS: the glitches happen in both 0.64.13 and 0.64.14 versions. The screenshot were taken using my Win 7 discrete gfx card setup.