Hi, sorry to bother you, I'm having trouble with ARCADE and hoping you can help me.
I'm trying to view in-game the contents of command.dat (placed it in dats folder), but the TAB menu doesn't display this option, I remember MAMEUIFX 0.175 had it but in ARCADE 0.183, for me at least, seems that "External DAT View" is missing; the option in the following screenshot (not mine, got it from the web) never appears for me: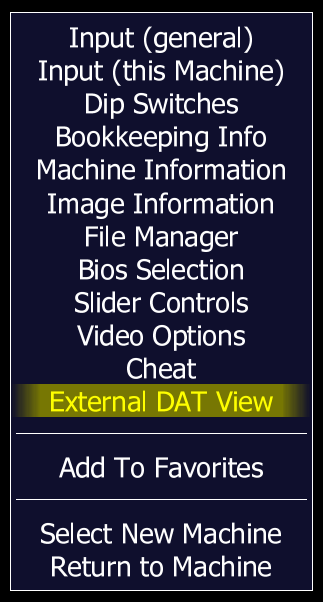 Could you please help? Am I missing some configuration?
Thank you very much in advance.